Family Resources for St. Agatha
Patron of Breast Cancer Patients
Coloring Pages
Books
Handwriting
"St. Agatha, pray for us."
manuscript
cursive
Learn More
Saint of the Day, Franciscan Media
(2 min audio and short bio)
Youtube Video
(3 min, Catholic Online)
Quote
"Jesus Christ, Lord of all things! You see my heart, you know my desires. Possess all that I am -- you alone. I am your sheep; make me worthy to overcome the devil."
- St. Agatha
Other Ideas
In honor of her feast day, why not give one of your older (high school age) kids this fun book to read: "
And Then There Were None
" by another famous Agatha --- Agatha Christie.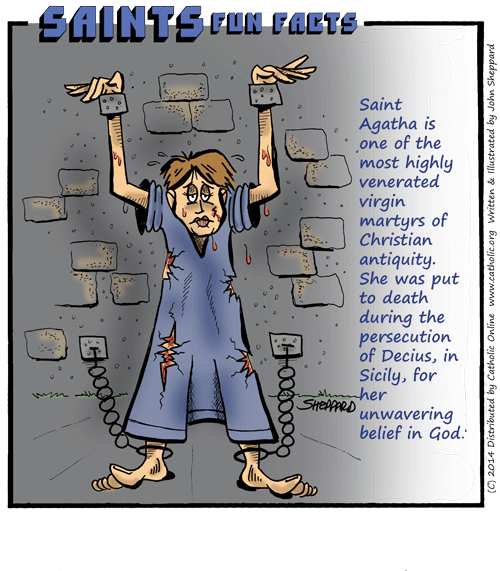 Saint Fun Facts from Catholic Online